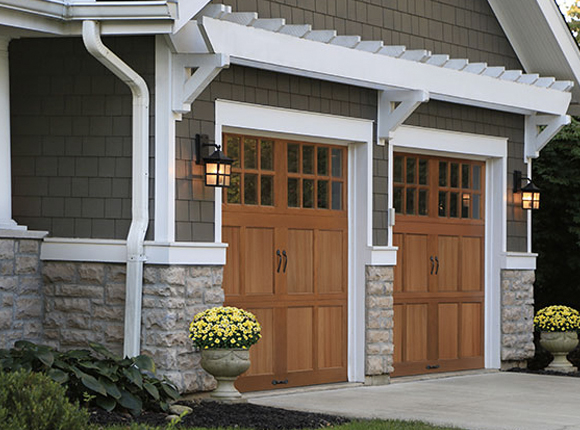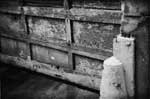 Is it time to replace your garage door? Most people that own a home will encounter the need for some type of maintenance on the exterior of their house. Proper maintenance is important not only to keep your house looking great, but also for keeping you and your family safe. One aspect of exterior maintenance is your garage door. When you replace your garage door, you will make a significant impact on both the look and feel of your home. Not convinced? Here are the top 5 reasons Action Door hears when homeowners in Northeast Ohio replace their garage door.
Adds value to your home
Curb appeal is extremely important when considering the value of your home. The exterior and garage doors are some of the first things people see before walking in to your home. When you replace your garage door with a new, state of the art garage door, you will raise the value of your home. According to The National Association of Realtors, replacing a residential garage door can yield almost 83% return on your investment when you sell your home.
Lower utilities bills
Being a home owner in Cleveland, Ohio and the nearby areas, you understand how utilities will change through the seasons. Insulating your home is the first line of defense in keeping those changes to a minimum. If you have an old garage door system, chances are it is poorly insulated. Bad garage door insulation can be costing you big bucks on heating and cooling, especially if there is living space above the garage. New garage door installation can pay for itself over time, cutting down on energy costs by keeping cold air in during the summer and out during the winter.
Safe storage during bad weather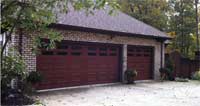 Most of us use the garage as extra storage for items that don't fit in the house. The garage also stores expensive lawn equipment and tools to help maintain other parts of your home. Old garage doors that don't fit properly or that are poorly insulated can increase the risk of damage to your belongings during bad weather. New, steel garage door installation will keep the elements out of your garage and protect your important belongings.
Reduce Garage Door Maintenance
Garage door repairs can be costly with old garage doors that constantly need maintenance. Replacing your garage door with a new automatic garage door can significantly reduce maintenance time and cost. Carriage house doors are the perfect balance between a traditional look and low cost maintenance. Carriage house garage doors are made of insulated steel, but have the look and feel of a traditional wooden garage door.
Reduce homeowners insurance
Replacing your garage door and Installing a new steel residential garage door to replace your old wooden one can cut homeowners insurance premiums by up to 10%. Old garage doors can be easily damaged during storms and other acts of nature that in turn, can increase your rates. New garage doors can stand up better during Cleveland's bad weather, reducing the likelihood of an insurance claim, resulting in a possible reducing in your homeowners insurance. Make sure to inform your insurance company when you get a new garage door installed and find out how much you can save.
Ready to make the switch to a new automatic garage door? Action Door is your local garage door installer with over 50 years of experience and loyalty to their customers. Get a free estimate from Action Door on a brand new, state of the art garage door that will add value and appeal to your home.